do they know they spelled camp wrong?
We are Amanda + Joe Vellekamp (get it?) and we are the founders of Kamp Weddings. We've been photographing and filming weddings in the greater NYC area for over 5 years now and in that time we have gotten to work with some of the coolest people in the wedding industry. And we've been lucky enough to have some of our favorite people become a part of our team thanks in large part to our charisma, bad jokes and very mediocre dance moves.
Today, Kamp Weddings is a Wedding Photography and Videography studio based in Northern NJ that houses a collective of the area's most talented photographers and videographers who have their wedding-capturing priorities straight.
We don't care much for perfection and our couples don't either.
We'd rather capture the hugs, wild dance moves, laughter and all the very best moments that make your wedding amazing.
Every one of our Kamp Weddings artists like to have fun and whoever you get matched with, will make it their priority to get to know you and your partner on a deeper level. Everyone here works hard to ensure that you have an amazing experience with us from the moment you first meet with us. We have also developed a Top 10 philosophy over here, that helps us understand what's important to you and helps you as a couple focus on what matters most throughout your planning process.
Scroll down to start getting to know us (and a little about the types of couples we want to work with) and if that all sounds cool to you, then you have to drop us a line so we can start getting to know you, too!
ABOUT AMANDA
The Big Boss - she's the one who writes all the things, manages our Instagram and ensures every photo + video is on point before it leaves the studio. Age is nothing but a number, but her neck + shoulders definitely hurt after a wedding day now that she's in her mid 30s.
Amanda's Top 10
She LOVES plants - her collection is over 60 at this point with no signs of slowing down

Her family is way important to her and she Face Time's with her Mama several times a week

She loves Joe a lot. Like a whole lot

She loves going on trips and always has Goldfish on hand whenever she travels

She's a big picture gal

Loves her dog, Parker + can't help but talk for her in a special "Parker" voice

Laughs. At. Everything.

Has hated every job she's ever had except this one - which has brought her to the conclusion that she's just not meant to have a boss

Always trying to up her #selfcare game - this month, she's focusing on eating right

Which is hard because….Food is life
ABOUT JOE
This business would crumble without him. Joe handles ANYTHING technical. Backups, software, servers, research on new gear, blah blah (nerd). Also he's the boss at editing and crushes video and backlit photos. He also believes age is nothing but a number, but his back hurts pretty bad after weddings now the he is in his mid-30s.
Joe's Top 10
He is a coffee SNOB. To the point where he has whole-bean-small-batch-roasted coffee shipped in from Maine every week

Never thought he would get married…until he met Amanda

Has a body built for rock climbing. Is a very beginner rock climber

Makes a mean fire. Every time.

Had a point in his life where he would eat pizza 5 times a week. Eats less now, but still loves it

Changes his lewk a lot. One month a mustache, the next month a beard (yea it grows that fast)

Rode an ATV once and now wants an ATV

Loves going new places and gets stir crazy when he's home for too long

Loves his dog, Parker. And every other dog on earth.

He always lets Amanda have the window seat whenever they fly because he is a true gentleman
ABOUT JOEY
Joey was with us from the start, he worked right along side us at the first ever Kamp Wedding and has always been part of the team. He started photographing weddings shortly after Joe and shortly before Amanda. He doesn't take much of anything too seriously and we love that (and so much more) about him
and you will too.
Even if I have a serious face on, I'm probably not that serious

He thinks of everything in life as a constant SNL skit

He love Joe, like a whole lot more (than Amanda)

Wants to travel everywhere. No, really…everywhere

He love his pup, she has many names - Zoey, Zosephine, Zosenthallea, Zolympus from Mt. Zolympica, Hooked on Zonics, Zosmosis, Zomato, Zosmosis from the school of Zosmology, Zosephinca, Zosephinca-cola

Was vegan for a while, but ya know…cheese

Organized AF

Still not balding, unlike Joe

Will definitely, shamelessly dance in the car while driving. As soon as the groove hits, he can't help it.

Is 100% positive he can beat you in Mario Kart 64. Try him
Some of our favorites from Joey over the years
THE FRIENDLY FACES OF KAMP WEDDINGS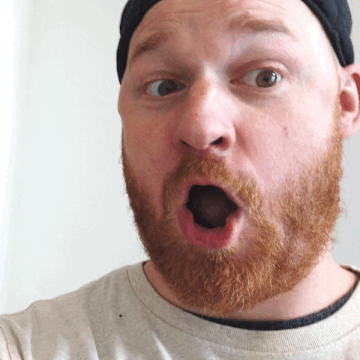 Photographer + Videographer
Rad Dad
Food Maker
Wanderluster
Cheese Lover
Rockstar Assistant
sucker for succulents
mug collector
note taker
coffee connoisseur
ABOUT YOU
You are non-traditional. You and your partner compliment each other and bring out the very best in one another. You are comfortable in your skin and would never ask us to "Photoshop" your appearance. You have a modern partnership and are intentionally building the life you want together. You care way more about having fun on your wedding day than your centerpieces. You want your wedding to be a reflection of you both individually and as a couple. You believe that the point of this whole wedding - thing is to make incredible memories. You want to give back. You care about others and have no prejudice against your fellow human beings no matter their race, religion, sexual orientation or gender. You don't care if your dress or your suit is dirty at the end of the night. You know a good slice of pizza or a great cup of coffee when you see it and you WILL NOT SETTLE FOR A BAD ONE.
You're smart + we want to meet you. So you should drop us a line + say "hello" HERE.
WHAT TO EXPECT WHEN YOU BOOK US
We're going to tell you to run away from us. To stare at each other, to play with each other's hands and get reallllyy close. We're going to bring those personalities out in your photos. Some times we will give you a direction and sometimes we just hang back and let the moment happen organically. We will share our knowledge and experience that we've gained from doing this hundreds of times so your wedding day will run as smoothly as possible without ever feeling scheduled. We make it a point to help you relax and enjoy your wedding and have found a pretty perfect balance of being involved and stepping back to let moments unfold naturally.
NEVER
We never dress in all black - this is your wedding, not a funeral!

Stiff, awkwardly posed photos

Intrusive

Pinterest replica photos - this holds us back from truly being creative & capturing real moments

Photos that look like everyone else's

Photoshopping your appearance - you're perfect just the way you are!

Pushing a tradition on you that's not important to you - this is YOUR day and we're just here to capture it for ya!
DEFINITELY
We will hug

We will keep you focused on your Top 10 leading up to and during your wedding

We will trip over our words and eventually just show you - because nobody's perfect

You'll most certainly get to work with people who genuinely want to be your friends and really tell your story

We're all gonna laugh. A LOT.

We'll dance. Plus each of us have a signature dance move that we're super proud of, so thats something to look forward to.